GYNECOLOGY
MEDICAL EXAMINATION
COLPOSCOPE - MICROSCOPE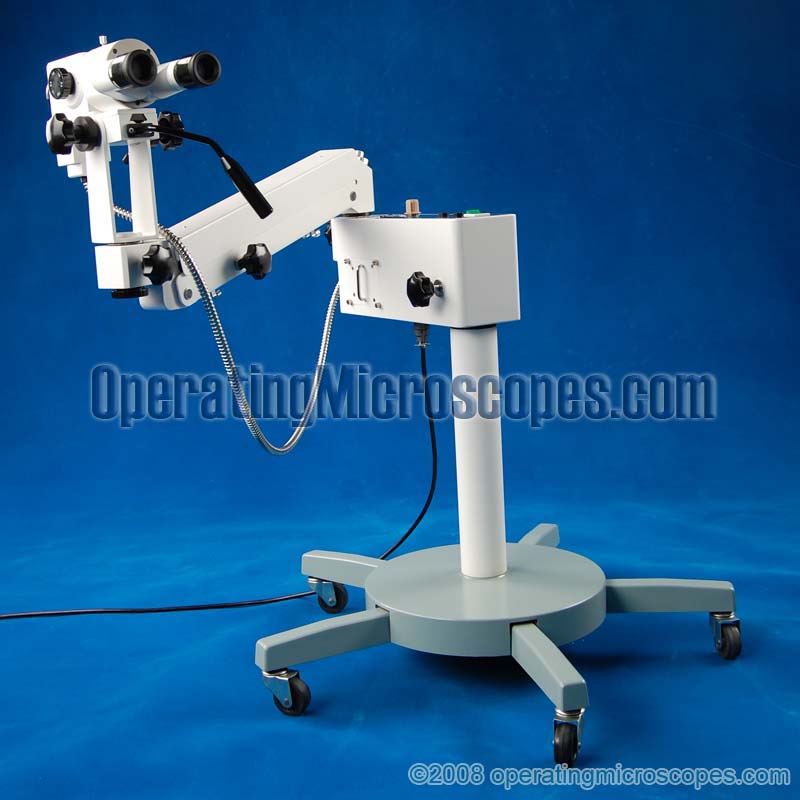 s/h:
Shipping cost to be determined based on destination and shipping method.
Non-FDA registered manufacturing facility. If you need FDA, we can provide other equipment that is FDA.
Specifications:
This model is a colposcope for gynecology medical applications. The equipment is identical to model MS-132, with the exception that it has a straight binocular head. A useful option is a beam splitter, ccd camera adapter, and ccd camera for taking the video image to a cctv monitor for medical personnel in the room to view, or for the gynecological procedure to be videotaped. Some of the photos show this beam splitter and c-mount adapter, but it is not included in the base price of the microscope. The microscope has a five-step manually changed magnification. The optics give a good depth of field. A green filter is included to add contrast. The illumination method is via fiber optics. This colposcopy device is NOT made in a US FDA (Food and Drug Administration) registered manufacturing facility, but DOES have CE certification.
Buy Now!!!
Call toll-free:

or email